D'Angel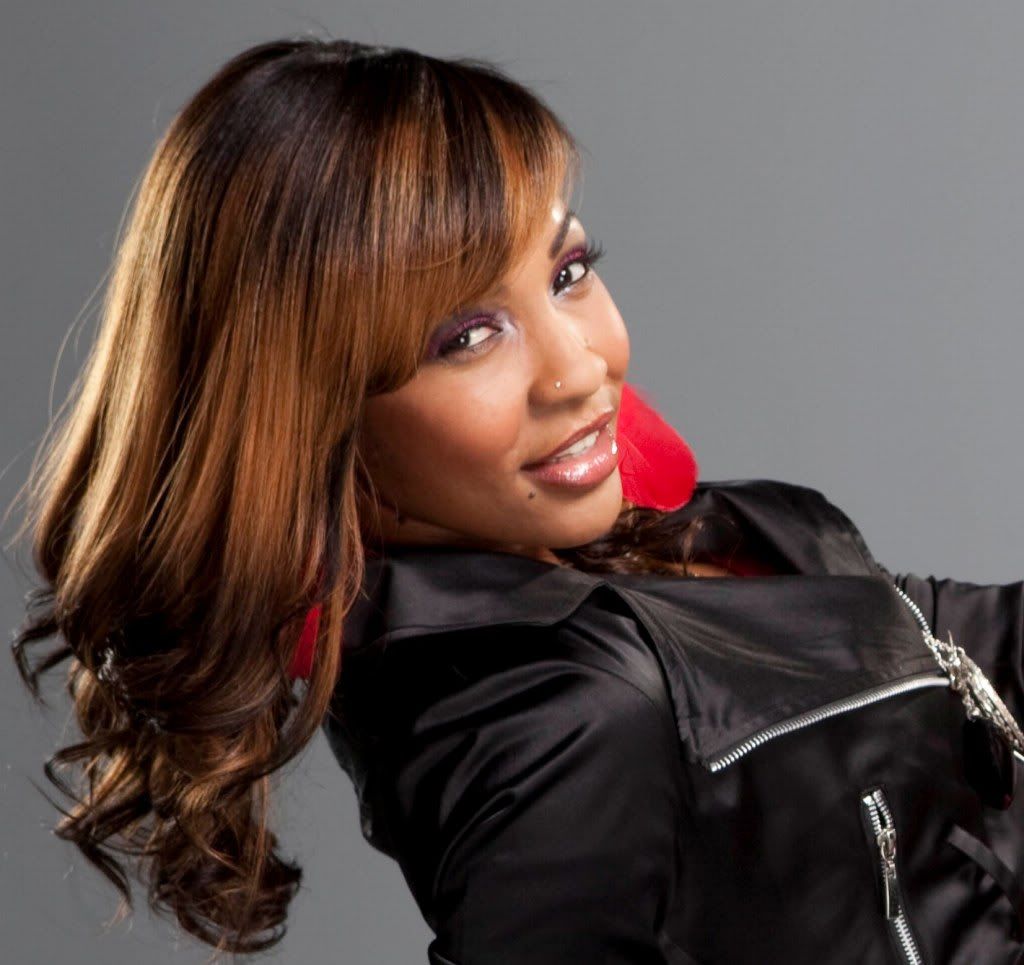 D'ANGEL BOOKINGS INFO:
For bookings for D'Angel contact 347. 789.1444  kshoyamusic@gmail.com
D'ANGEL
Confident, Hard-working and continue to be in demand
Michelle Downer, born and raised in Spanish Town and is now known to the world as D'Angel. She maintains a constant presence on the dancehall scene both locally and internationally. 
D'Angel began to pursue her musical career by writing songs and doing studio sessions her break-out single was'Downtown Girl…Livin Uptown'   in 2005.  In 2006, D'Angel married Dancehall Mogul Beenie Man and both collaborated on the single: One Man.   D'Angel then teamed up with dancehall lyricist Vybz Kartel on Baby Father.  In 2006 and 2007 she was nominated as one of the Female DJ of the year and was awarded Best Dressed Female Artiste in those same years.  D'Angel was able to reaffirm her place as a dancehall diva after the release of her hit single Blaze (Up and Live Riddim) produced by Arif Cooper for Fresh Ear Productions and the groundbreaking video.
 She was a performer at the 27th and 28th IRAWMA Awards in New York and nominated twice for Best Female Deejay. Her singles, Caan Stall featuring Vybz Kartel, Lucky Charm, Whisper, Good Day, High Intensity, Hustling Ladies, Real Gangsta, Talk is Cheap, Don't Hate, Naw Go Nuh Weh and hit single Stronger, which went Number One on all major charts in Jamaica and was one of the Top Five songs on the New York and Florida Top 30 Singles Charts are rotated heavily on the local airwaves.
 D'Angel has added several accolades to her portfolio in the latter part of 2008 most of which includes; granted a Business Management scholarship from Caribbean Institute of Business; the recipient of the Digicel's People's Choice Award at the Style Observer Awards 2008; became the spokeswoman for Wray and Nephew's product G-Force; a collaboration with international hip-hop artistes DJ Unk and Sean Kingston together; and awarded Stone Love's Female Deejay of 2008. She was nominated multiple times at the Youth View Awards; she is also the proud recipient of the Singjay for the 2008 EME's Awards.  She has been a member of Coca-Cola, RE-TV and Irie FM Tours.